ScaffoldMe scaffold is designed to be used outdoors, but to ensure that your scaffold remains in the best possible condition, we recommend that all components are stored flat on dedicated racks or stillages and covered where possible to prevent excess exposure to weathering (especially salt spray) when not in use. Scaffold should not be left stacked on bare ground where moisture is expected.
The protective surface (hot-dip galvanised) is prone to wear and tear, and as such visual inspection and periodic maintenance of this coating is recommended to ensure the life of the scaffold is maximised. Any noticeable damage to the galvanised surface should be cleaned and repaired with suitable rust inhibiting primers/paints in accordance with manufacturer's instructions.
Scaffolding components are heavy and may require multiple persons to lift safely. When moving scaffolding components, items should not be dropped or thrown. When transporting scaffold, dedicated stillages should be used to reduce the likelihood of damage to the components.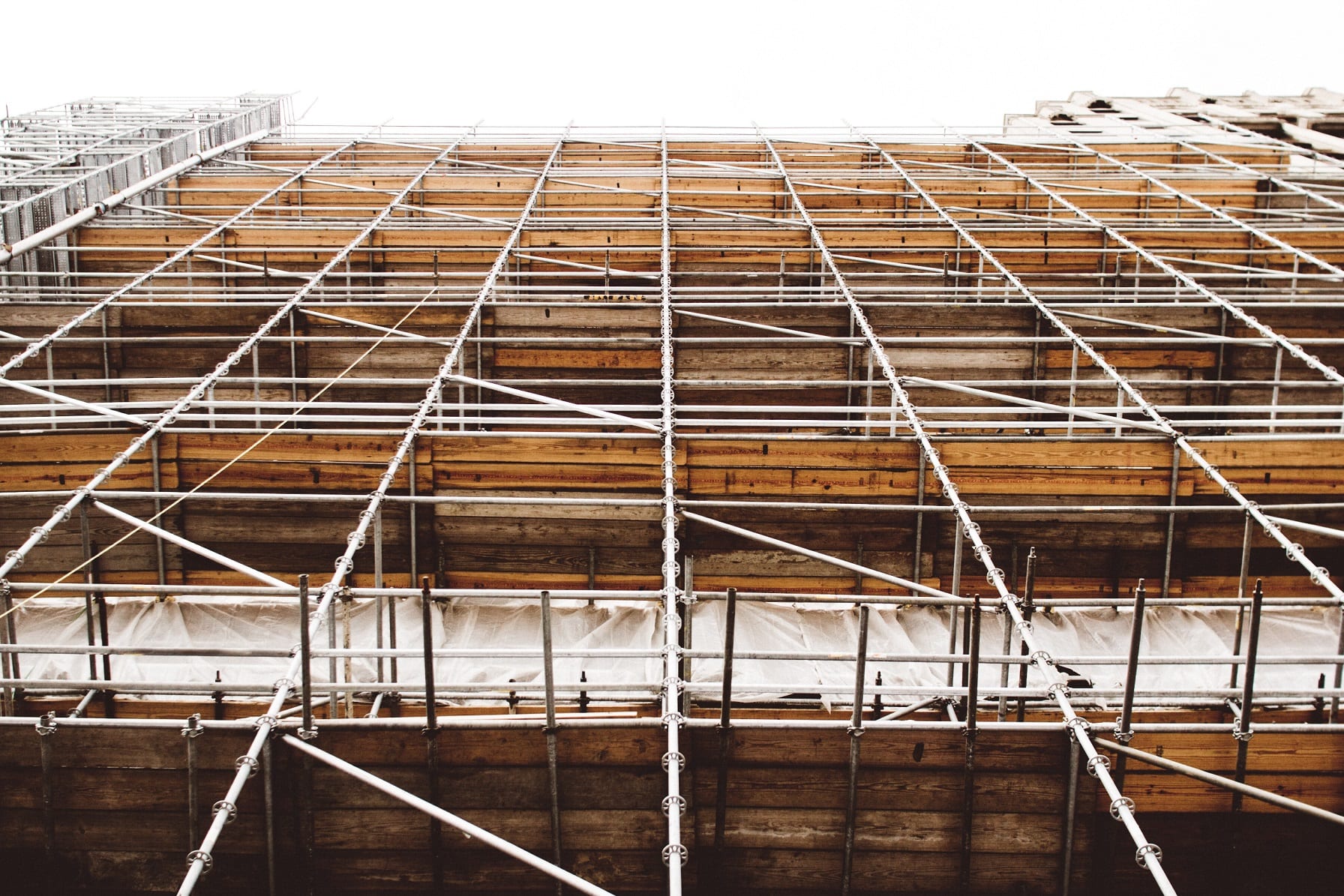 Should you have any questions … yes, any … please contact us. We're here to help you make the right decision regarding your scaffolding, so you get the best solution for your project. With nationwide delivery, we can provide all that's needed whenever you require scaffolding.